OUR CLIENTS
Olympic Range Creation pulls from a deep experience in consumer marketing and product development in the retail and consumer packaged goods, ready-to-drink categories.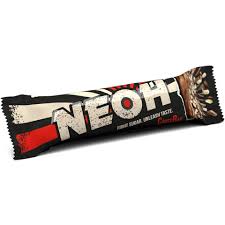 GETTING TO THE HUMAN CONNECTION IN B2B TECH
CLIENT'S CHALLENGE:
Modifi is a technology platform that uses a combination of mobile sensors, data visualization and predictive algorithms to optimize human processes.
Modifi started with a myriad of great things to say about their product, but as they say, when you say too many things you risk saying nothing at all. They needed help distilling their brand messaging to a simple, own-able brand foundation to build design assets and focused sales presentations from.
TODD'S SOLUTION:
Todd worked with the team over four in-depth workshops to identify the customer / influencer ecosystem, the competitive framework, brand personality, key customer benefit and the most salient reasons to believe.
This was handed off to a brilliant designer to create a visual identity, brand book and key design deliverables such as logo, business cards and presentation elements.
The founder and CEO was so inspired by the end result he started drafting is Ted talk.
LAUNCHING THE WORLD'S FIRST "CROSS-BAR"
CLIENT'S CHALLENGE:
The energy bar segment is one of the most crowded places in all of CPG. You have to have a great product and sharp messaging to break through. Enter Neoh: a protein bar that tastes like a candy bar, with only 1 gram of sugar. The problem was finding out the right messaging hierarchy and saying it in a unique and differentiated way.
TODD'S SOLUTION:
As they say in the Immutable Laws of Branding, if you can't be first in a category, create your own! That's exactly what we did with the world's first "Cross-bar"-- a cross between a protein bar, a candy bar and a low sugar bar.
Along with operational and commercial support, Todd provided a clear visualization of Neoh's frame of reference in the marketplace, a competitive "kill sheet," audience definition and personas, and key messaging hierarchy including emotional and functional benefits.
Operating on a Billion dollar patient without missing a beat (or blend)
CLIENT'S CHALLENGE:
Starbucks Frappuccino blended beverages was a $1B business that was steadily, inexplicably shrinking.
TODD'S SOLUTION:
Todd led the effort to understand the intrinsic issues with the platform—lack of alignment with how people enjoy Starbucks through customization, unhealthy ingredients, and lack of healthier options like soy milk, decaf coffee and non-fat milk.
Then he led an effort to completely re-build Frappuccino ingredients and build method to re-align the platform for sustainable growth. The result: the healthier, customize-able Frappuccino re-launch was a huge success—turning the Frappuccino back into a growth platform and reigniting barista passion around the platform.
Reinventing the word "Light" in a sea of dark and heavy
CLIENT'S CHALLENGE:
Craft beer, and everyone's favorite IPA, has become significantly higher in calories and alcohol (ABV) than ever before. Meanwhile, light beer is the highest selling beer category but is losing ground each year to craft. Is there a segment of dissatisfied beer drinkers who want to enjoy craft without all the alcohol and calories?
TODD'S SOLUTION:
Olympic Range Brewing created a portfolio of craft beers that are lighter in calories and alcohol content, yet still brewed with premium ingredients in the traditional craft beer way. The project is in early days but follow the brand's progress here.
Helping an iconic Taco brand crack the code on breakfast
CLIENT'S CHALLENGE:
Taco Bell was having trouble getting their newly launched breakfast program to take off. They wanted new insights into the coffee side of their breakfast business and ideas to help re-launch the program.
TODD'S SOLUTION:
Working with local roaster Scott McMartin of Fundamental Coffee Company, Todd brought the product team up to Seattle to tour the emergent cold-brew category, developed a "Coffee 101" sensory experience, and presented insights on why coffee mattered to their audience and new, bold coffee drink concepts and recipes to get them started.
Consumer, Recreational Marijuana
Rapid innovation in an explosive new segment
CLIENT'S CHALLENGE:
A leader in the emergent recreational marijuana space had a lot of great ideas for new products, but needed help in defining their innovation process-- including idea prioritization, new product development, and process mapping.
TODD'S SOLUTION:
Working with the co-founders and production manager, Todd helped reinvent their innovation process—using strategic mapping to prioritize potential new products, reorienting their physical space for leaner production, and developing visual management tools to improve first-time quality.
From the napkin to the soccer field—launching a new category of functional drinks
CLIENT'S CHALLENGE:
Successful entrepreneur Richard Tait had an idea for a healthier functional food and drink brand aimed towards Soccer. But he needed help getting beyond the prototype stage and into the hands of soccer lovers.
TODD'S SOLUTION:
Leveraging his Starbucks experience, Todd helped take the brand from concept to store shelves to soccer fields—from drink prototypes to packaging design to key supplier and producer identification. The result was a never-before-seen organic functional sports and energy drink line with amazing consumer reviews and adoption. Top retailers including Whole Foods, PCC, Kroger, Safeway and Amazon picked it up on the West Coast.